Subscribe to our Newsletter!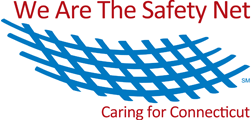 Giving a Human Face to Human Services Since 1952
For Individuals with Intellectual and Developmental Disabilities in Greater New Haven County and Surrounding Towns.
Coming together with extensive background and experiences, our skilled team of professionals is the backbone of ARC of Greater New Haven, Inc.. Their ideas help shape the direction and mission of our organization as it continues to develop. Read on to learn more about some of our incredible team members.
Program & Administrative Team
These individuals ensure that each day runs the best it can in all facets of program and administration. Our services rely on their experience and dedication to quality and commitment to our program participants.
​
Our team members are listed in alphabetical order.
The people who make each day possible.
Our operational and programmatic teams could not do their jobs with out the phenomenal staff that we have the privilege to employ at each of our programs. 
Every day we are thankful for all that they do!