Subscribe to our Newsletter!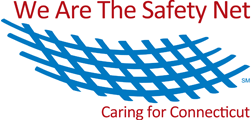 Giving a Human Face to Human Services Since 1952
For Individuals with Intellectual and Developmental Disabilities in Greater New Haven County and Surrounding Towns.
With our organization's mission always in mind, we strive to find new strategies for dealing with this challenge. Our history, as with Arc of the United States, Arc of Connecticut, and all the other Arc Chapters nationwide--our organization started as grassroots advocacy by family members for individuals with Intellectual and Developmental Disabilities.
​
Advocacy for disability rights is something that we take very seriously, and our team is working each and every day to make a positive impact.
​
ARCGNH engages in the following outreach and advocacy work:
Hosting legislative events for the community/parents supporting individuals with disabilities

ARCGNH's self-advocacy group "The Rising Stars" meets monthly.

Organizing call-in events and other action agendas to protect and enhance services to individuals with I/DD.

Participating in trade group, community fund, chamber of commerce, and legislative forums.

Assisting families to navigate the I/DD service setting to determine if our services are a match for their loved one.
Contact us to learn more about our commitment to this cause.
The Rising Stars are busy learning to be great Self-Advocates and advocates for others.
They are working on getting their introductions up and running. Check back soon!
Check back later to see all the topics and great things the Rising Stars are doing each Month!