Subscribe to our Newsletter!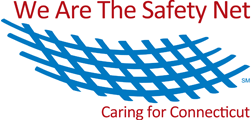 Giving a Human Face to Human Services Since 1952
For Individuals with Intellectual and Developmental Disabilities in Greater New Haven County and Surrounding Towns.
Ellie is a graduate of the Southern CT State University where she received degrees in Special Education. She has many years of experience working with individuals with developmental disabilities, both as a teacher in the North Haven Public Schools and as a coach for Special Olympics.
She continues to advocate for individuals with I/DD through her work on the Executive Board of the ARC of Greater New Haven.
Vice President/ Vice Chair
Ken resides in Durham, CT with his wife and son and is employed as a full-time faculty at Quinnipiac University in the Physical Therapy Department. He has been a practicing physical therapist for over 15 years and holds a Master of Physical Therapy from Quinnipiac and a Doctor of Education (EdD) from the University of St. Augustine. Ken values advocating for individuals with developmental, physical and intellectual disabilities as a healthcare provider, physical therapy educator, and individual. He looks to use his experience in healthcare and higher education an contributing as a member of the Board of Directors of ARC of Greater New Haven, Inc.
Pat is a retired educator and has been strong advocate for individuals with developmental disabilities (I/DD) since high school. As a special education teacher in the New Haven Public School System, Pat helped students with I/DD develop the tools to lead fulfilling lives and achieve their dreams and goals. Pat continues to champion equal opportunities and basic rights of dignity and respect for individuals with I/DD through her role as Previous Executive Board President and as a coach for Special Olympics.
Nelson Uzoechi-Uzoma Alino is a Stratford CT resident and the William S. Perlroth Professor of Accounting atQuinnipiac University. He is currently the department chair for Accounting and the director of the Master of Science in Accounting program in the Lender School of Business at Quinnipiac University. Professor Alino led the Accounting Program at Quinnipiac University to achieve a separate AACSB accreditation and initiated the highly acclaimed Volunteer Income Assistance (VITA) program at Quinnipiac. Prior to joining academia, he worked in public accounting, banking, and healthcare audit areas. Professor Alino's research focuses on the behavioral implications of accounting, financial management, and taxation policies in organizations. Professor Alino teaches in the undergraduate and graduate programs at Quinnipiac. Professor Alino has received several research awards and nominations for excellence in teaching. He is a visionary leader with a strategic approach to managing people and resources to achieve goals. He joined the ARC of New Haven Board out of his passion and interest in advocacy for people with disability influenced by his wife who is a social worker with the state of Connecticut.
I grew up right next door in Wallingford and attended Johnson and Wales University in Rhode Island after high school. After working in the restaurant industry for many years, I continued my education to become a teacher. I have been a teacher for 18 years, but I am now the Culinary Arts and Baking and Pastry Arts Instructor at North Haven HIgh School. Last year I joined Gateway Community College as an instructor in their Culinary Arts Program as well. I have owned a restaurant in the area for the last 12 years with my sister and hope that this experience can assist me in the Executive Board position with ARC of Greater New Haven.
Jeff is a North Branford resident and a Graduate of Southern Connecticut State University. He grew up on the Shoreline in Madison Connecticut where he was inspired to get involve with the Special Olympics while he was young watching the penguin plunge every year at the Madison Surf Club. Throughout the years Jeff has participated in 6 penguin plunges and looks forward continuing to advocate for individuals with intellectual and developmental disabilities as a member of the Board of Directors at ARC of GNH. Jeff was previously the Branch Manager of the Northford Guilford Savings Bank and currently works for Traveler's
Laurie-Jean is retired from Special Olympics Connecticut where she was the Vice President of Sports and Competition. As a family member of individuals with down syndrome and fragile X, she has always been an advocate for individuals with intellectual disabilities, Laurie-Jean has served on the board of directors of the ARC of GNH a few times in the past, and she has served on the board of directors for SARAH, Inc. where she had also been a staff member for many years. Currently she continues to be involved with Special Olympics USA serving as a Sport Manager for the upcoming World Summer Games in Berlin, Germany. Being retired now is providing her with more time to be available for her 8 grandchildren.
Laura is a graduate of Quinnipiac University where she received a degree in Occupational Therapy and Cortland College and Johns Hopkins University where she earned degrees in Elementary and Special Education respectively. Laura has worked with and advocated for Individuals with Developmental Disabilities when she began her career as a teacher and later as an Occupational Therapist working in both Public and Private Schools. She currently works for Area Cooperative Education Services (ACES) where she serves a dual role as Director of Extension Therapy Services, a service division of ACES that provides both Occupational and Physical Therapy to schools via contact, as well as an OT service provider.
Judy is a retired Speech and Language Clinician and special education teacher form the North Haven School system.
She specialized in life skills development and speech and language skills having served as a speech clinician in the system previous to her entering the classroom
full time. She actively supports various programs for adults with intellectual and developmental disabilities. She graduated from Boston University with a degree in
Speech and Hearing Therapy and received a masters and 6th year degree in Special Education from SCSU. She has served on the ARC board in a variety of capacities since 2004.