Subscribe to our Newsletter!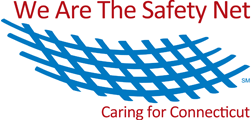 Giving a Human Face to Human Services Since 1952
For Individuals with Intellectual and Developmental Disabilities in Greater New Haven County and Surrounding Towns.
We believe in providing a pleasant and clean working environment. This includes maintaining comfortable furnishings and visually stimulating surroundings.
Effort is made to keep program materials up to date and in good repair.
​
ARC staff members strive to set a tone of care that makes for a relaxed atmosphere. This also allows for a greater understanding of the needs and abilities of each individual. High standards for the working environment foster a sense of pride for both staff and participants.
​
Our Hamden, Milford and North Haven locations have extensive windows in every program area allowing for abundant natural light. There are full kitchens and laundry facilities that can be used for programmatic content as well as chores of the day. In addition, grounds adjacent to each building provide outside access and fresh air.
​
The best way to understand our environment is to come and visit us at your convenience. You'll find that each location maintains distinct program areas for individual groups. The interiors have been constructed with an open floor plan which allows for interaction across all settings. This format is consistent with the emphasis on socialization and active engagement for all participants in the program.
We hope to see you soon.