Subscribe to our Newsletter!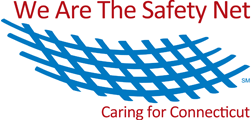 Giving a Human Face to Human Services Since 1952.
​
For Individuals with Intellectual and Developmental Disabilities in Greater New Haven County and Surrounding Towns.
Donate through PayPal
or Now through Venmo!
Contact ARC of Greater New Haven, Inc.
Administrative Offices:
528 Washington Ave.
North Haven, CT 06473
Business Office
109 Sanford St.
Hamden, CT 06514
Admin. Phone (203) 985-8014
Mon: 8:00am - 4:00pm
Tue: 8:00am - 4:00pm
Wed: 8:00am - 4:00pm
Thu: 8:00am - 4:00pm
Fri: 8:00am - 4:00pm