Subscribe to our Newsletter!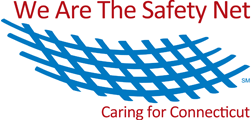 Giving a Human Face to Human Services Since 1952
For Individuals with Intellectual and Developmental Disabilities in Greater New Haven County and Surrounding Towns.
ARC of Greater New Haven, Inc. is focused on changing and shaping lives of individuals with intellectual and developmental disabilities.
The work we do at our organization is aimed at providing a person centered, holistic and caring approach to supporting our individuals and the human service and disability community at-large.
We make sure everyone involved in our services is empowered by creating opportunities for individuals and communities.
Personalized Day Services
Connecting Individuals to Peers and Community
​
At ARCGNH individuals are encouraged to participate in every aspect of their day and programming.
​
Programming largely focuses on the acquisition and enhancement of daily living skills/abilities, independence, recreation, leisure, and community connections.
In-house activities might include arts and crafts, baking and meal preparation, music appreciation, games and hanging out with friends.

Community activities may include volunteerism, recreation, shopping and an occasional trip.

Outings and activities are varied based on these individual preferences and their individual plan
To the greatest extent possible, individuals are given the opportunity to make choices concerning what they would like to do.
​
We are not a medical model, but we do have access to a consulting nursing agency for health and wellness questions.
ARCGNH have staff that are trained in first aid, CPR/AED, medication administration and various nursing delegated tasks to assist our more medically complex individuals.

Attention to personal hygiene is an ongoing aspect of the day and of importance to many participants.
Family members & community visitors are welcome and encouraged to visit the program any time.
With our organization's mission always in mind, we strive to find new strategies for dealing with this challenge. Our history, as with Arc of the United States, Arc of Connecticut, and all the other Arc Chapters nationwide--our organization started as grassroots advocacy by family members for individuals with Intellectual and Developmental Disabilities.
​
Advocacy for disability rights is something that we take very seriously, and our team is working each and every day to make a positive impact.
​
ARCGNH engages in the following outreach and advocacy work:
Hosting legislative events for the community/parents supporting individuals with disabilities

ARCGNH's self-advocacy group "The Rising Stars" meets monthly.

Organizing call-in events and other action agendas to protect and enhance services to individuals with I/DD.

Participating in trade group, community fund, chamber of commerce, and legislative forums.

Assisting families to navigate the I/DD service setting to determine if our services are a match for their loved one.
Contact us to learn more about our commitment to this cause.
Helping Individuals Access Our Services
With this initiative, our goal is to help promote great opportunities for those in need to access our services.
​
Door-to-Door transportation can be an option for those living in family/caregiver homes or in their own residences.
​
If ARCGNH cannot provide transportation we can help connect you to accessible and available community resources that can provide transport.
​
Call us today to see if transportation is available in your area.