Subscribe to our Newsletter!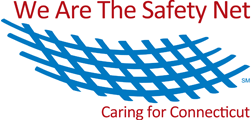 Giving a Human Face to Human Services Since 1952
For Individuals with Intellectual and Developmental Disabilities in Greater New Haven County and Surrounding Towns.
Our organization always appreciates the generosity and involvement of people like you, with every contribution going towards making ARC of Greater New Haven, Inc. an even better Non Profit/Public Charity Organization than it already is.
We want to provide you with the correct and appropriate information pertaining to your mode of support, so don't hesitate to contact us with your questions.
Scroll Down and Select the picture for your Donation Options.
​
Donations are income tax deductible to the extent of the law.
​
Donate through
PayPal Nonprofits
ARCGNH partners with PayPal Nonprofits to provide a secure online donation platform.
Click below to access our PayPal page.
Checks can be made payable to:
ARC of Greater New Haven, Inc.
Please mail to:
ARC of Greater New Haven, Inc.
attn: Business Office
109 Sanford Street
Hamden, CT 06514
​