Subscribe to our Newsletter!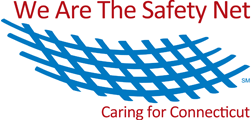 Giving a Human Face to Human Services Since 1952
For Individuals with Intellectual and Developmental Disabilities in Greater New Haven County and Surrounding Towns.
Making A Difference One Day At A Time
Find Everything You Need to Know About Our Services
When inclement weather threatens, the ARC will announce the status of the Day Program on WTNH-TV News Channel 8. Should bad weather develop overnight or early in the morning a decision will be made as early as possible and we usually post the information by 6:45 a.m. The storm closing information scrolls continuously across the bottom of the TV screen so if you missed it when you first tuned in, it will cycle through again. If you have internet access, the information will also be posted on the WTNH-TV News Channel 8 web site. The information there is refreshed every two minutes.
​
ARC New Haven generally will post:
* Delays
* Closed
* Open but NO TRANSPORT
Eligibility & Program Application
Eligibility Criteria for
ARC of Greater New Haven
Age 18 years or older

Documented intellectual/developmental disability

Interdisciplinary team consensus and recommendation.

Live in the ARCGNH service area

Ineligible for vocational programs & have a required DDS Level of Need (LON) score of 6 or higher or approval for DDS DSO Services if using DDS funding.

Generally individuals have diagnosis of Severe or profound intellectual disability with or without complicating physical disabilities

Physical examination current within one year.

Eligible for DDS funded day services, ICF funding for day services, or ability for Private Pay.

Self or Guardian must sign all required consent and releases to be able to receive services annually.
​
Interested in Obtaining Services?
Contact our Director of Programs at (203)985-8014x5 or click the button below to email questions about receiving services.